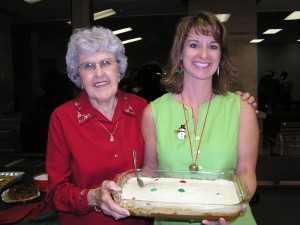 Central Church of Christ emphasizes traditional worship, Christ-centered preaching, and a warm, caring fellowship. We are committed to the task of reclaiming the faith and vitality of first century Christians. We believe that the model for the church is Christ Himself revealed in the New Testament. We are a church made up of a family of believers who have lived lives of sinners and now have a life of faith, hope, love, joy, and peace that comes from being in Christ and in fellowship with other Christians. We are located in Oak Ridge North, Texas, in the greater Houston area. We have members from The Woodlands, Spring, Kingwood, Conroe, and surrounding communities.
Central Church of Christ meets at 27325 Blueberry Hill Drive in Oak Ridge North. You are welcome to attend services. A schedule of services is listed below:
The pulpit minister for Central is James L. (Jamie) Sloan.  He was born in Tennessee, the son of a minister of the Church of Christ.  He attended Bible College in Temple Terrace, Florida — the same campus where Billy Graham attended.  He has served as minister for churches in Florida, South Carolina, Kentucky, and in Ft. Worth and Houston, Texas.  He has held revivals in 36 states and spoken on 2 college lectureships.  His wife Glenna is also very active in church work — they have been married for 51 years.  Jamie says that his main focus in sermon preparation and presentation is trying to strengthen and inspire the believer and to make faith, hope, and love more appealing to members and prospective members.
Central Church of Christ meets at 27325 Blueberry Hill Drive in Oak Ridge North. You are welcome to attend services. A schedule of services is listed below:

SUNDAY BIBLE CLASSES 9:00 AM
MORNING WORSHIP 10:00 AM
WEDNESDAY BIBLE STUDY 7:00 PM
THURSDAY MEN'S BREAKFAST 6:00 AM
(Note: On fifth Sundays in a month, we have lunch together after the morning worship.)